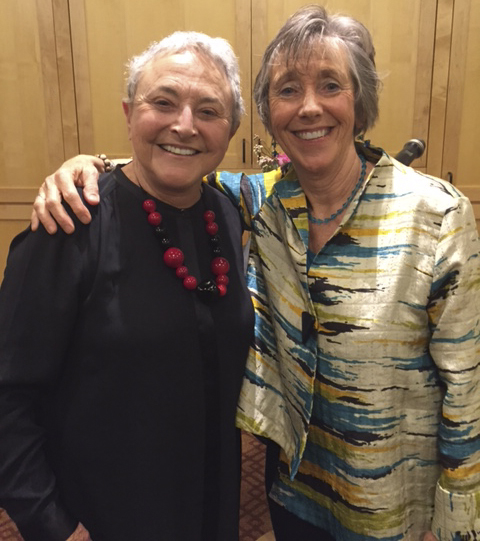 As a leader, innovator and recognized expert in the field of palliative care, (2015 Individual Compassionate Care Leadership Award from the Coalition for Compassionate Care of California) Redwing Keyssar has presented to professional audiences across the country, from keynote speeches to workshops at major Hospice and Palliative Care conferences. After leaving her position as Clinical Director at Zen Hospice Project in 2006, she was recruited to create and run a unique community-based Palliative Care program under the umbrella of Seniors at Home, the senior services division of Jewish Family and Children's Services of the West Bay Area. (JFCS)
In this current role she developed a state-of-the-art Palliative Care Volunteer training program and along with the interdisciplinary team at JFCS, they have trained over 150 people from age 18-88, to learn how to serve and support those with serious illness or those who are at the end of life.
At its essence, the Palliative Care Volunteer training is a course in living and dying, helping us all be prepared for the one inevitable journey that we all must take.

For consultations, keynotes, presentations or workshops, please contact Redwing.
WORKSHOPS/PRESENTATIONS:
• It's About How You LIVE (2-session workshop on Advance Care planning—rave reviews)
• "Everything You Wanted to Know About Palliative Care"
• The Need for a Grassroots Palliative Care Movement
• Patient Advocacy 101
• Poetry and Pain Management: The Art of Deeply Listening to Patients
• Diving Deeper—An Integration of Medicine, Mortality, Music and Mindfulness; In conjunction with Dr. Nasha Winters and Cellist/Composer Jami Sieber
• Palliative Care Lecture Series, JFCS
◦ "Let's Keep Talking….About Old Age, Sickness and Death; Liberating the Questions from the Shadows" –a conversation between Redwing Keyssar and Sylvia Boorstein, senior teacher and founding member of Spirit Rock Meditation Center